Following the recent screening of
Beautiful Losers
, Herron's Active Student Artists hosted a lecture by husband and wife artists, Chris Johanson and Jo Jackson. Here are some of the resources available at Herron Art Library to learn more about these artists, or others featured in the film.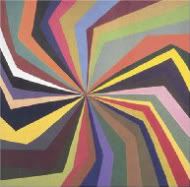 Chris Johanson
by Chris Johnson with an essay by Aaron Rose
Deitch Projects, 2004
N6537.J56 A4 2004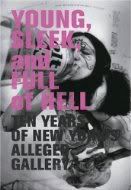 Young, Sleek and Full of Hell: Ten Years of New York's Alleged Gallery
compiled by Aaron Rose
N6512 .A422 2005
Barry McGee T.H.R.
Damiani, 2010
N6537.M3339 A4 2010
Vitamin D: New Perspectives in Drawing
Phaidon, 2005
NC95 .V58 2005
Mike Mills: Graphics Films
Alleged Press/Damiani, 2009
N6537.M558 A4 2009

Beautiful Losers (video recording)
Oscilloscope Pictures, 2009
N6536 .B43885 2009
Exit Through the Gift Shop (video recording)
Paranoid Pictures; a Banksy Film, 2010
N6797.B363 E958 2010
Images from Librarything.com